Industrial Safety Products & Personal Protective Wear by Rotem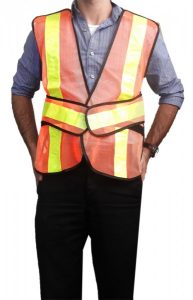 Last year, Rotem launched a new partnership with RONCO, a safety products manufacturer providing personal protective wear for a variety of industrial applications. As with any manufacturing endeavour, safety of employees should be the number one priority. With RONCO industrial safety products, you can be sure that your employees are taking the right precautions to ensure their safety during the work day.
Rotem is proud to supply hearing protection, hand protection, eye protection, dust masks, and reflective vests that are suitable for a variety of industrial applications. Designed with comfort, durability, and value in mind, these personal protective wear products are trusted by thousands of employers and employees to keep themselves safe.
Industrial Safety Products
Hearing protection includes reusable and single-use earplugs suitable for a variety of environments. Many of them are made for long-term use to be comfortable in the ear canal while still providing optimal comfort. Some are metal detectable ear plugs, so they allow earplug detection for process industries. With different sizes and ranges available, hearing protection is key for a number of industries.
Reduce the risk of hand strain and injuries with disposable, reusable, and specialty safety gloves. Available in a wide variety of materials to suit your needs, the wide range of protective gloves can be temperature resistant, cut resistant, stretched, supported, or unsupported.
Whether for daily use by employees or for visitor protection, eye protection is required by law in many industries and work spaces. Rotem provides safety glasses that are suitable for long term use, with a comfortable nose grip, wraparound protection, and light weight. They are made of high quality polycarbonate designed with indirect ventilation to keep employees cool and many products fit over prescription glasses. There are many options available depending on your industry's eye protection requirements.
Rotem provides RONCO's dust masks and respirators that meet a variety of industry standards for safety. Many models have a carbon layer to reduce exposure to organic vapors, oil and non-oil based particulate aerosols, and dust. Depending on your unique work space's needs, there are several types of dust masks and particulate masks that could be the right fit.
The reflective vests offered by Rotem are High-Viz tear away safety vests with reflective stripes to visually protect employees from being struck or injured on the job. Easy tear away material contributes to preventing accidents and it is comfortable and breathable for all day wear!
Contact Rotem for Industrial Safety Products
If you're looking for industrial products to help protect your employees or visitors in your workshop, factory, or manufacturing facility, contact Rotem. Our partnership with RONCO allows us to provide you with high quality safety wear and protective gear for multiple applications. Whether you need hand protection, eye protection, hearing protection, or visibility wear, Rotem can help.
Contact us today to learn more about the RONCO products that we offer! For the best in industrial safety products and personal protective wear, contact Rotem.