NexJen C-Thru Coalescers: Revolutionizing Oil Separation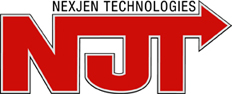 Rotem is excited to now offer the NexJen C-Thru Coalescer Unit for oil separation. This product is revolutionizing filtration and oil separation in machine shops across southwestern Ontario.
The patented filtration and oil separation units have some unique features which make them a better choice than traditional oil skimmers. Most oil skimmers require a suitable surface on the tank to mount, often with required drilling. The C-Thru Coalescer simply mounts onto any flat surface on the side of your machine without the need for drilling. Its magnetic mount is revolutionary, making for a fast and easy installation – often no more than 5 minutes.
With the rising costs of coolant, it's important that you get the maximum life out of your coolant before you need to change it. The NexJen C-Thru Coalescer can help you do this with its efficient oil separation.
Benefits of NexJen Oil Separators
In addition to the unique magnetic mount, the NexJen C-Thru Coalescer comes with a number of benefits to help increase machine efficiency at your shop.
They are compact & transparent
They can be hung from almost any machine with the magnetic base
No drilling
Easy cleaning – when the top portion of the unit is full, simply open the drain valve to release the oil
No watery oil (like from an oil skimmer)
Reduce waste disposal
10x more efficient than belt, disk, and rope skimmers
No consumables
The package includes everything you need to keep your coolant running clean including the C-Thru separator, 115V/60Hz pump, float and magnetic base for quick and easy mounting.
Contact Rotem for NexJen Industrial Products
If you're looking for a powerful oil separator with easy and fast installation, look no further than the NexJen C-Thru Coalescer. With all these benefits and more, you'll see an improvement in your oil separation techniques and reduce in waste disposal.
For all your industrial products, contact Rotem. We can help you find the machinery and accessories that fit your needs!