CECOR Sump Shark®: Industrial Sump Cleaning
CECOR Sump Sharks® industrial sumpsuckers are high-suction sludge vacs that remove various types of collected industrial fluids during metalworking and industrial processes. These fluids include coolant, metalworking, cutting, and more. If you need to remove industrial fluids and solid waste from tanks, sumps, pits, or other reservoirs, CECOR Sump Shark® is a powerful option.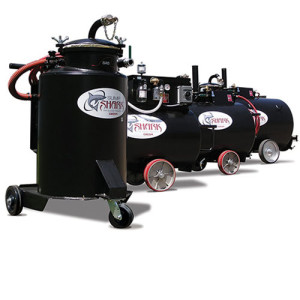 When it comes to industrial metalworking fluid recycling, you need to work with an efficient and powerful machine. The CECOR Sump Shark® removes even the heaviest of sludge so you don't have to worry about shoveling or manual cleaning. You can save your employees' time and effort for other  processes and tasks.
What sets the Sump Shark® apart from other metalworking fluid recycling equipment is its filter design. It separates the fluid waste from the solid, allowing you to reuse the fluid (where applicable). This reduces your waste, can save you money, and contribute to green or sustainability policies.
If you've need heavy duty metalworking fluid recycling equipment, the CECOR Sump Shark® is a great sumpsucker option.
How does the Sump Shark sump cleaner work? The pump works to generate a vacuum in the tank. The suction hose draws liquids and solids from the sump directly into the tank through the filter. The Float Control prevents overfill and protects the pump unit against liquid entry. This suction cycle is what removes liquids and solids from the sump!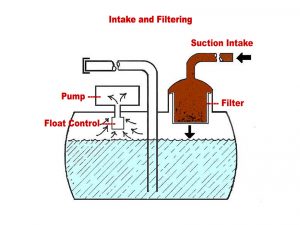 CECOR Sump Shark® from Rotem
Rotem provides CECOR Sump Sharks® for use in a variety of commercial and industrial settings. Reduce the mess and clean your tanks much more quickly with CECOR Sump Sharks®.
Contact Rotem to learn more about the Sump Shark®, and other metalworking fluid recycling equipment, to learn how it can benefit your business.
Contact us today!