Looking for high quality industrial sump cleaning? The CECOR SumpShark® supplied by Rotem in Ontario is efficient, powerful, innovative, and the solution to your sump cleaning needs!
CONTACT US for more information about Rotem's sump cleaners and other metalworking fluid recycling equipment! Call 416-741-9615.
The CECOR SumpShark® removes various types of collected industrial fluids during the metalworking process. These sump cleaners remove coolant, metalworking fluid, cutting fluid, grinding fluid, and more. They remove even the heaviest of sludge so you don't have to worry about shoveling or manual cleaning!
Remove industrial fluids and solid waste from tanks, sumps, pits, or other reservoirs with the CECOR SumpShark® sump cleaner!
Order before 2 pm for same day shipping!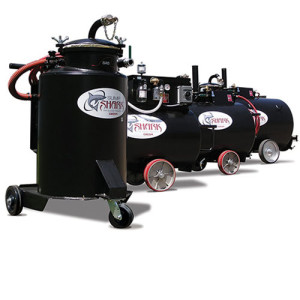 CECOR Sump Sharks® are high-suction sludge vacs that remove collected industrial fluids and solid waste from reservoirs  during various commercial, industrial and metalworking processes.
CECOR SumpShark® features:
Save employee time and effort
Faster sump cleaning than competitors
Removes coolant, cutting fluid, grinding fluid, solid waste, & more
Innovative filtration to separate fluid waste from solid waste
Improves recycling process to contribute to sustainability and lower costs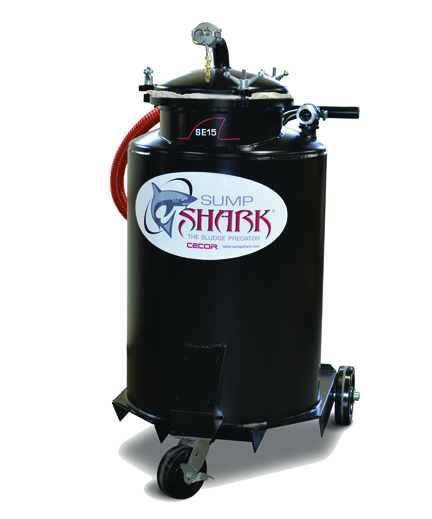 With a pump rate of 60 gallons per minute, it's no wonder the SE15-60PL electric Sump Shark is a bestseller. It can suck up an entire sump of metalworking fluid with sludge and solids in only a few minutes. A high CFM gives the SE15-60PL increased nozzle velocity for picking up shallow puddles or chips.
Overfill protection
Discharge ports are valved
Optional filters available
Easy, safe, and fast way to clean sumps
Get replacement parts for your CECOR Sump Shark Sump Cleaner!
View the PDFs below for your Sump Shark model to find the parts you need and contact us to place an order!
We also supply Eriez metalworking fluid recycling equipment and sump cleaners. We offer both their SumpDoc and Yellow-Bellied sumpsuckers.
To fit your needs, Rotem offers weekly and monthly rentals of Eriez's powerful sumpsuckers when you need to clean out a lot of machines quickly. If you don't have the space or capabilities for maintaining your own sump cleaner, you can rent one when you need it!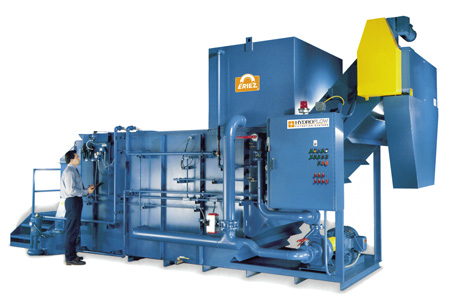 Contact Rotem for more information about our CECOR SumpSharks®, sump cleaners, and other metalworking fluid recycling equipment!