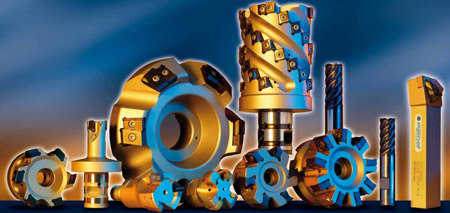 Industrial Milling Tool Features:
We supply only the highest quality Ingersoll Cutting Tools
We have a large variety of Allied Machine & Engineering tools
Many indexable milling cutter options
Solid carbide tools
Broadest selection of grades, coatings and geometries

Ingersoll Cutting Tool Company is a world leader in the design and manufacture of both standard and special indexable cutting tools for a complete range of metal removal applications. In addition to innovative solutions for high-performance milling and the project-focused engineering of special cutting tool solutions, we offer a full range of metal removal technology for all industries.
This range of cutting tools is continuously expanded: End mills, shell mills, face mills, slotting cutters, form milling cutters, indexable drills, solid carbide, adaptions, and indexable inserts.
Milling Tools Include:
QuadF facemills, (45 and 90 degree lead angle)
Swiss and live tooling
Chipsurfer

Solid carbide
Hi Pos Deka family
Indexable finish ball endmills
Form Master hi feed mills
Ingersoll Cutting Tool's Max line, D & M Line, Round Line, and Chase Line Milling Tools
Selection of threadmills from Allied Machine & Engineering and USA Threadmill
Order before 2:00 pm today to get same day shipping on your order.
No matter the job, our inventory of milling tools has you covered. When it comes to our products, we supply only the best. Our tools from Allied Machine & Engineering and Ingersoll Cutting Tools are guaranteed to withstand heavy operation and use.